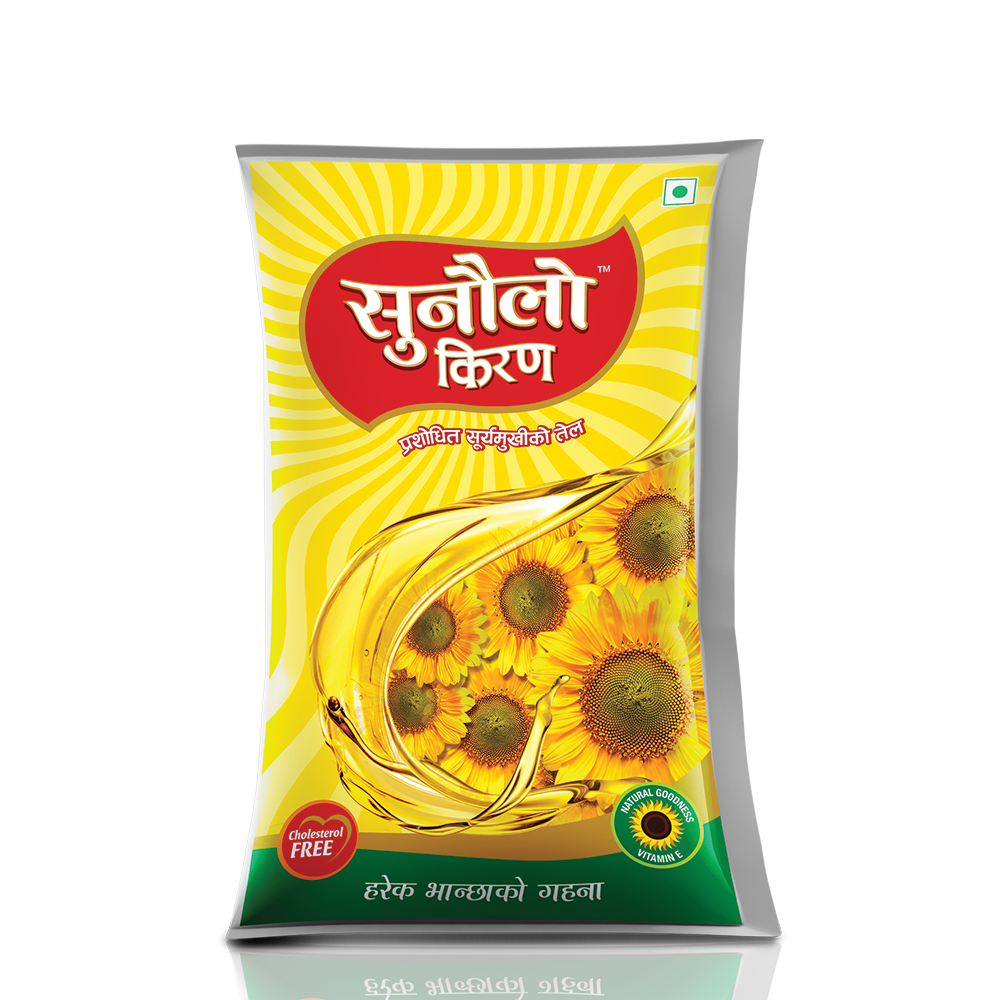 Sunaulo Kiran Sunflower Oil
Sunaulo Kiran Sunflower Oil
Sunaulo Kiran Sunflower Oil is produced using state of art refinery- technology and is cholesterol-free with natural goodness.
An ISO 22000:2005 Certified company (Food Safety Management System Certified)
Refined from best Swedish Technology, ALFA LAVAL Infrastructure.
The oil has also been tested by a third-party NABL accredited lab for Nutritional Information and duly certified. Food Grade Packaging Material.
It is Available in 1Ltr Bottle, 1Ltr & 0.5Ltr Pouch