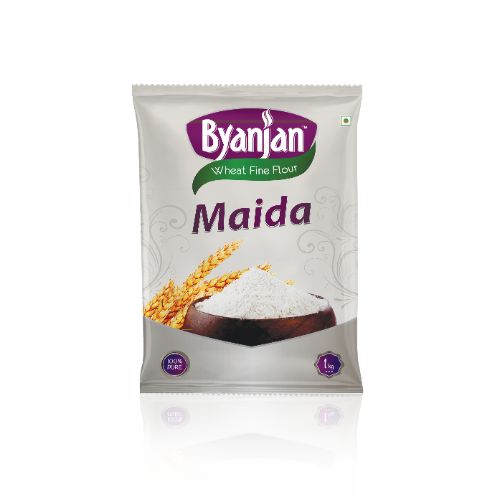 Byanjan Maida
Byanjan Maida
Byanjan Maida is a nutritious wheat fine flour holds the responsibility of quality to international standards and produces cost-effective & high-quality food products. It is the result of finest grains processed with intense care in order to ensure its' property intact.
Byanjan flour is the wheat fine flour, a basic food ingredient derived by fine grinding of the endosperm of the wheat. Wheat bran is separated from the germ and endosperm which is then refined by passing through a set of sieve in a plan sifter. Wheat is cleaned through a double magnetic separator, double de‐stoner & double surface cleaning system to ensure the quality products.
Byanjan flour is used in large amounts to prepare Indian bread, baked items, and snacks which have rich in nutrition and taste. Byanjan flour makes healthy and soft dishes from the selected farm-fresh harvests. Rich golden grains of wheat are selected with a robust quality assurance system.
Maida available in 1 Kg