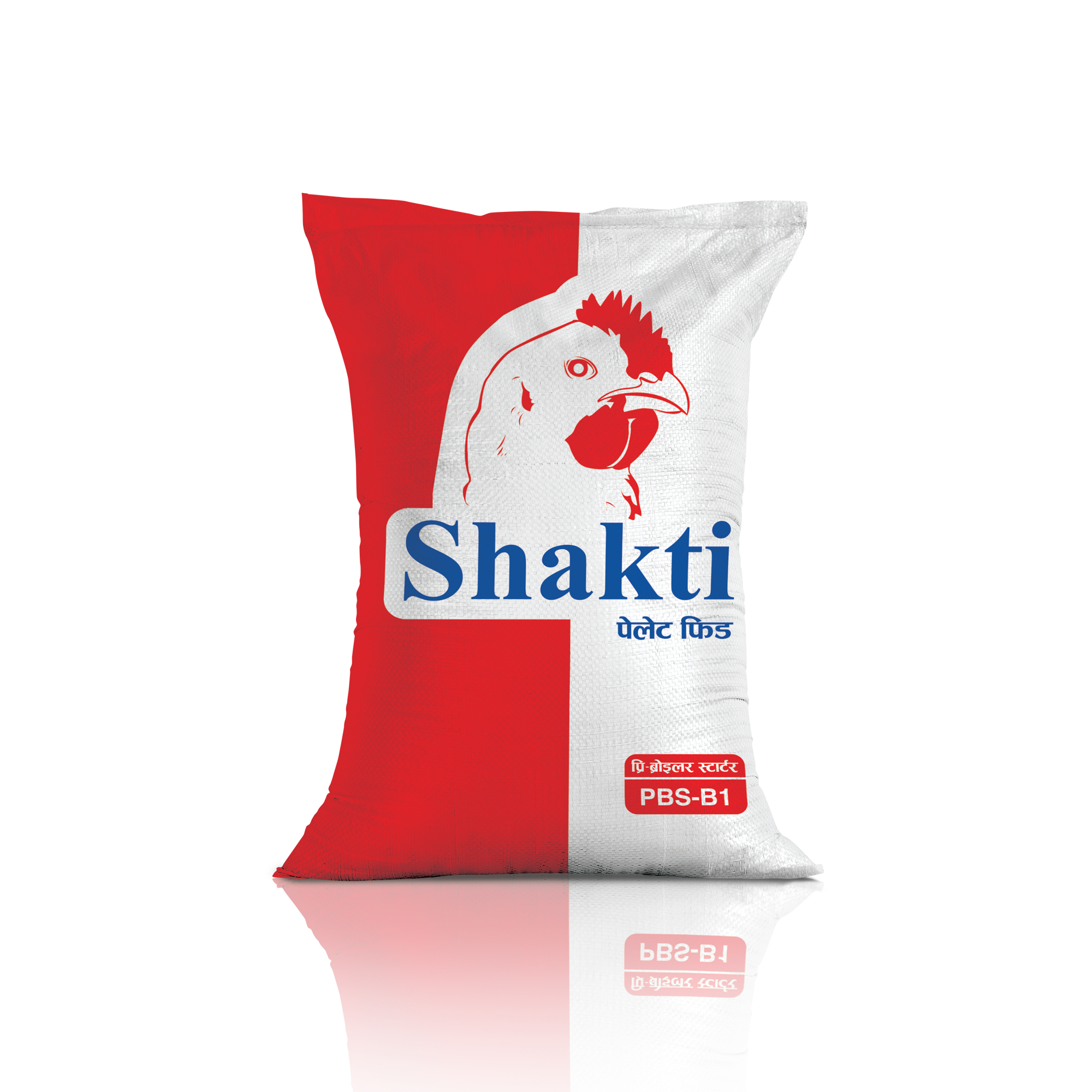 SHAKTI PBS-B1
Shakti Pre-Broiler PBS-B1
Broiler Starter (B1): Feed for birds from day 15 – 4th week of age
Shakti Broiler Starter is commercially manufactured feed best for growing broiler birds.
The broiler starter is aimed to achieve a higher growth rate, better feed utilization rate, and low disease incidences at the early stage of the life of a chicken.
It is highly balanced in nutrition energy, amino acids, mineral and vitamins for better feed conversion ratios.
Shakti broiler starter is made from the best quality raw materials worldwide.
Product Features
Produced from highly digestible ingredients
Enhance early chick development and attains good final yield.
The use of probiotics and essential supplements lowers disease incidences and proper gut health.
Specification:
Weight 50000gm
Feed type Broiler starter
Packaging 50 kg polybag