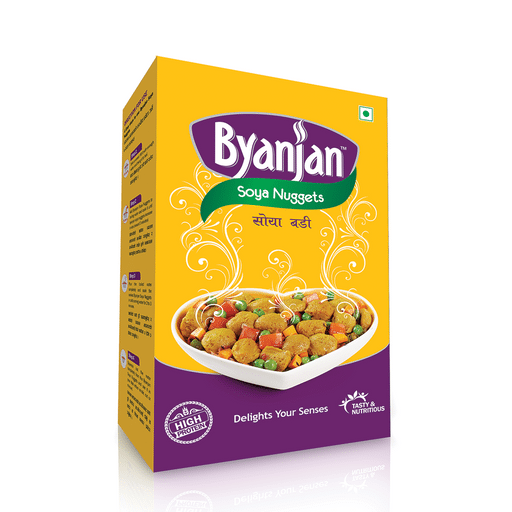 Byanjan Nuggets
Byanjan Nuggets 250g Monobox
Made of quality soybean flour containing highly nourishing protein food for growing children, elderly people, pregnant women, diabetic & cardio patients, and Contain 50% protein with a blend of essential amino acid needed for the body and is an excellent source for vegetable-based proteins. Rich in Fiber benefit cholesterol levels and its Heart friendly
NS Mark 378 certified & an ISO 22000:2005 Certified company (Food Safety Certification).
It is available in 200 g + 50 g Monobox.