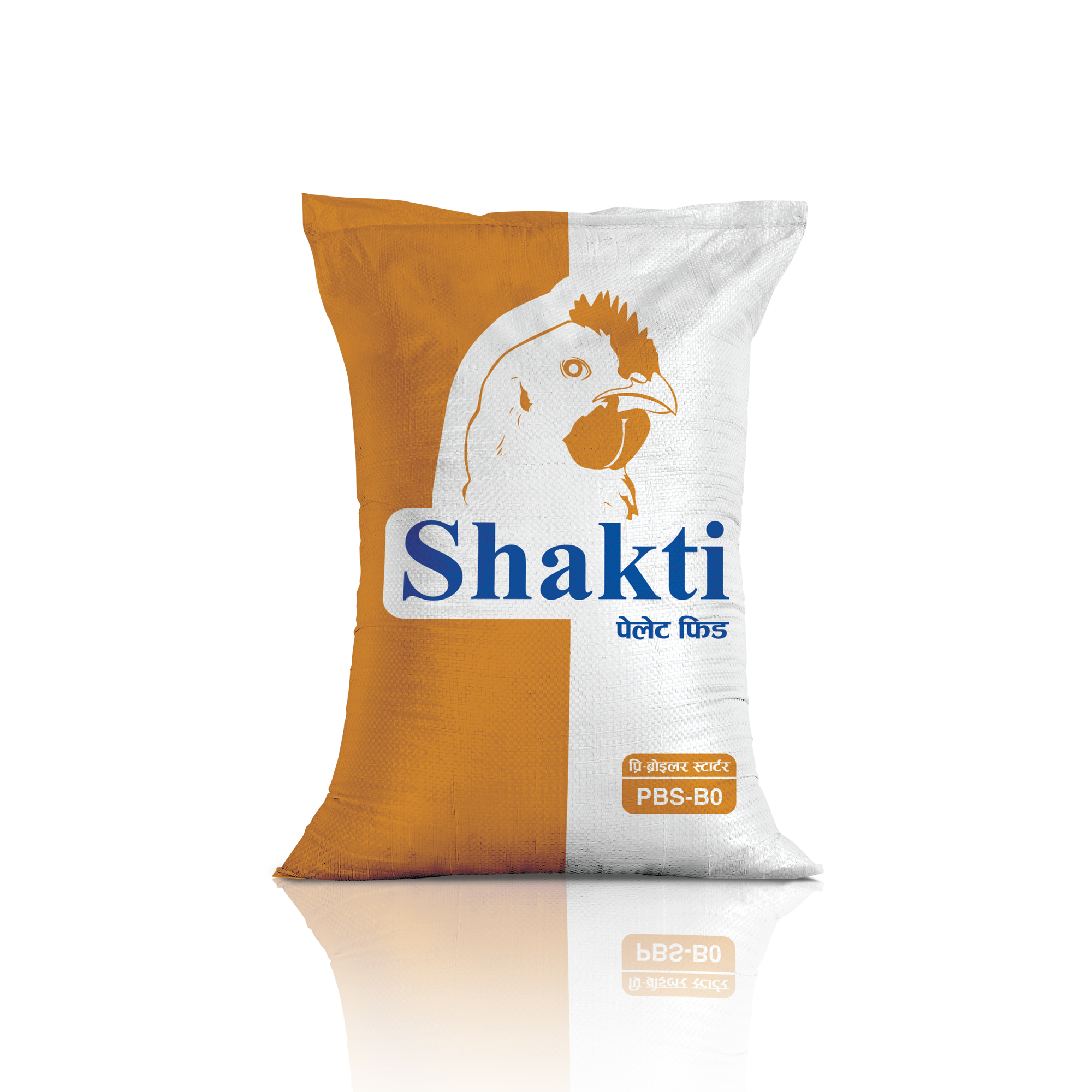 SHAKTI PBS-BO
Shakti Pre-Broiler PBS-BO
Pre-Starter Feed (B0) - Feeding on 0-14 Days of age
Shakti Pre Broiler Starter is commercially formulated feed for broiler chicks for early growth, developed health status. It results in higher livestock production and improved immune status.
Pre-starter feeds are special feed/diets fed to broiler chickens for the first three to five days post-hatch. These contain different sources of protein, fats, and carbohydrates as well as specific vitamins, minerals, and amino acid specifications.
This feed is manufactured and packed in 50 KG Polybags.
The small size of the feed particles makes it easy for the chicks to pick up and ingest faster.
Availability of the appropriate nutrients immediately post-hatch is critical for growth and development of the internal organs
Product Features :
Highly balanced in nutrition and fortified supplements.
Fine particle size is easy for prehension and ingestion.
Lower disease incidence by increasing immune health to cope up with possible infection environmental stress
Specification :
Shakti Pre Broiler Starter Feed
Weight :50 KG.
Feed Type :Pre Broiler Starter.
Packaging :50 kg poly bags.