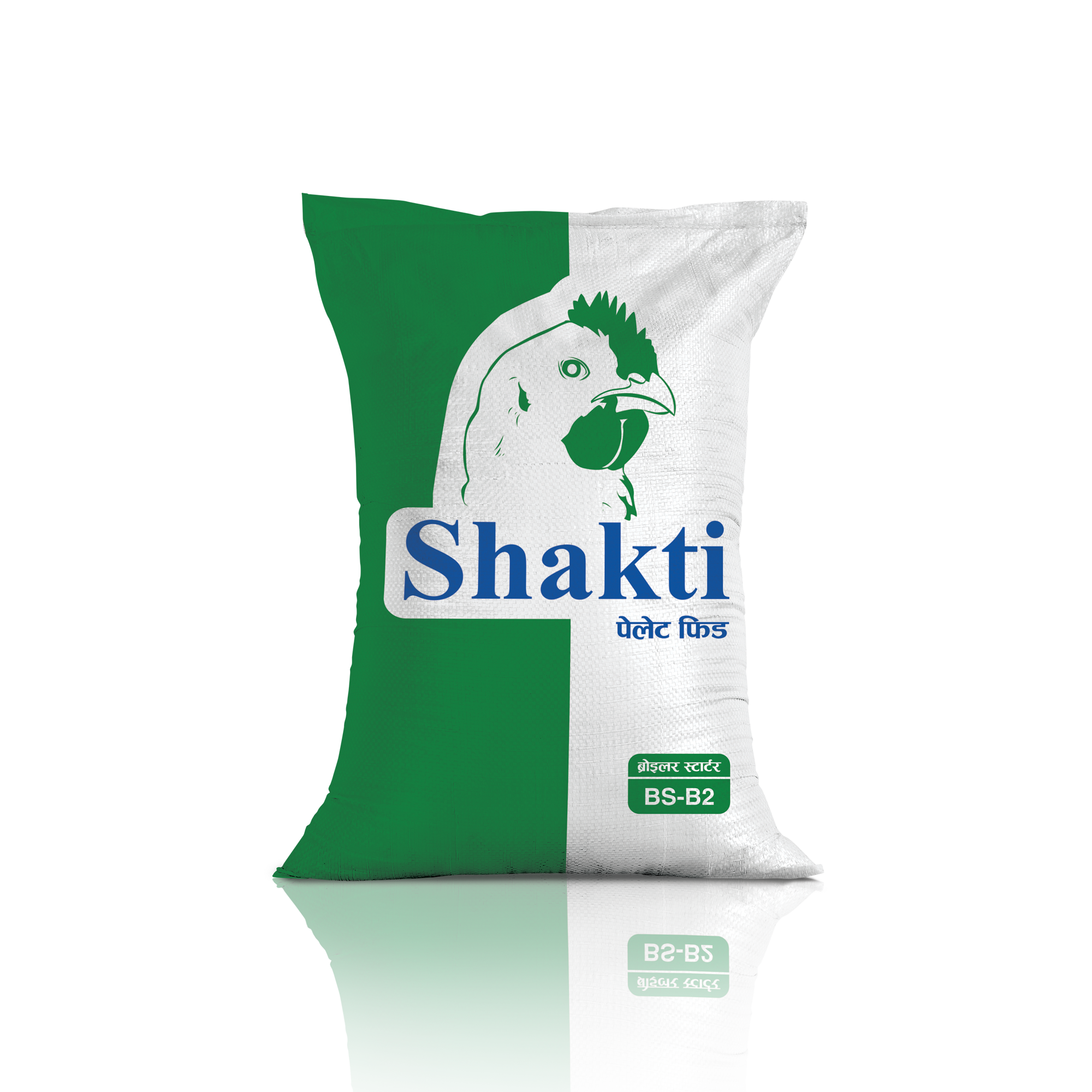 SHAKTI BF - B2
SHAKTI Broiler Finisher (B2)
Broiler Finisher (B2) - Feed for broilers from 4th week onwards to market.
The formulation of the Shakti broiler finisher (B2) is aimed at achieving higher meat yield.
Well feed intake creates good feed utilization rate and Low disease incidences.
It is highly balanced in nutrition and well-balanced protein and energy ratio to get faster and maximum weight gain.
Product Features
Shakti broiler finisher is formulated with a well-balanced protein-energy ratio to get faster, & maximum weight gain.
Excellent broiler finisher feed with excellent feed conversion ratio (F. C. R.)
Uniform particle size for flock uniformity with excellent muscle mass.
Specifications
Weight 50000 gm
Feed type Broiler finisher feed
Packaging 50 kg polybag